Astrantia major 'Roma'
Has received the RHS Award of Garden Merit.
Common Name

: masterwort 'Roma'
Family

: Apiaceae
Type

: Herbaceous Perennial
Habit

: Bushy
Height

: 10-50 cm
Spread

: 10-50 cm
Flower colour

: Light Pink
& Deep Pink
Flowering from

: June
to

September
Foliage

: Deciduous
Foliage colour

: Green
Hardiness

: Hardy in the severest European continental climates < -20°
Sunlight

: Full Sun / Part Shade
Moisture

: Well-drained / Moist but well-drained
Soil

: Acid / Neutral / Alkaline
Season of interest

: Spring - Summer
To be Sheltered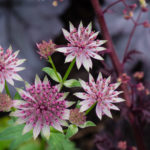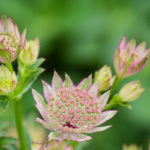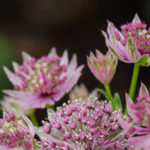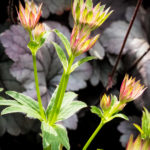 Delicate, papery, soft pink flowers which are held on wiry stems above attractive deeply lobed, mid-green leaves. This delightful masterwort is a vigorous variety with a much longer flowering period than most pink or red varieties. It looks particularly fetching planted with grasses and is garden designer, Piet Oudolf's favourite masterwort.
Astrantias have been cultivated in Britain since the 16th century and have numerous common names, such as melancholy gentleman, Hattie's pincushion and the more well known masterwort.