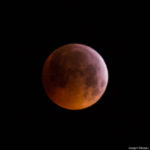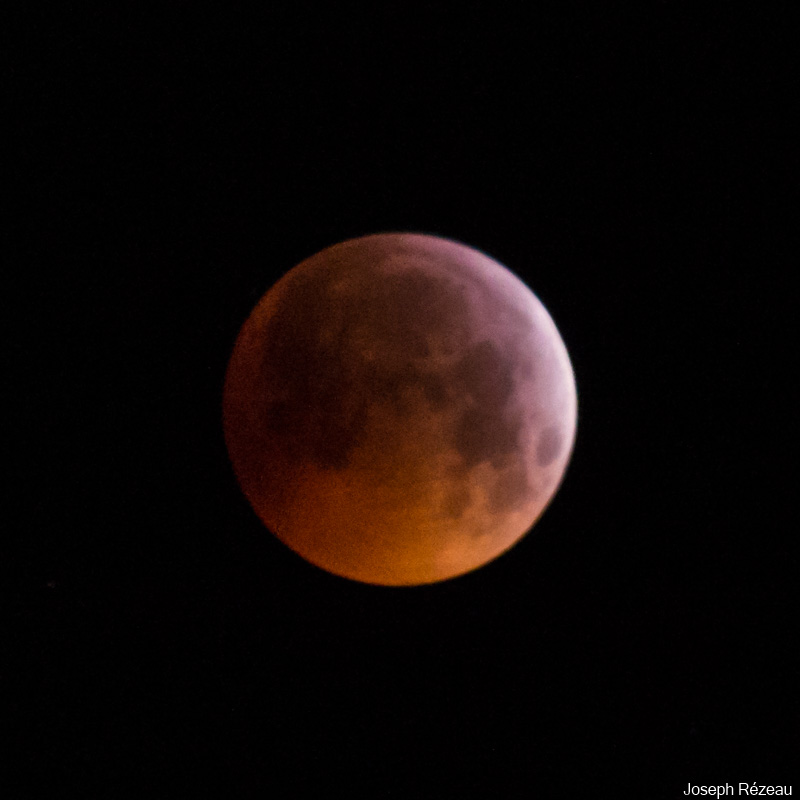 Although I am still skeptical re the power of the moon on growing plants
, its power of attraction did drag me out of my bed early this morning just in time to take this photo of a super "blood moon".
Exposure 1/6 sec. at f/5.6. Focal length 300 mm. ISO Speed Rating 4000 ISO. PENTAX K-5 camera. Crop factor approx. 25%.