New Year's Day 2018 Flower Count in papi Jo's garden.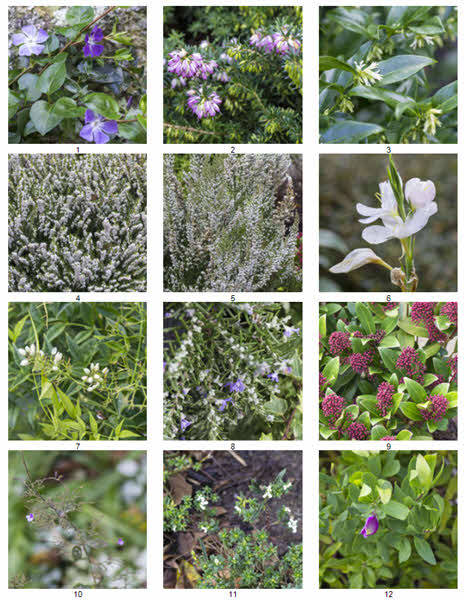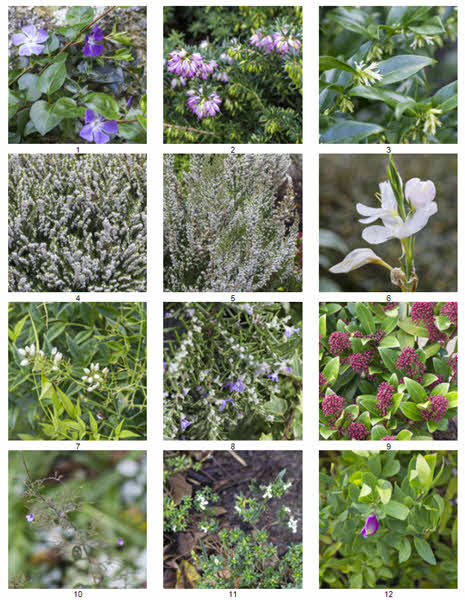 1.- periwinkle Vinca major
2.- alpine heath Erica carnea
3.- sweet box Sarcococca confusa (buds)
4.- Darley Dale heath Erica x darleyensis 'Silberschmelze'. In flower from October to April!
5.- Erica lusitanica 'Le Vasterival'. In flower from November to March.
6.- Schizostylis coccinea Pink Princess (?)
7.- Chinese sacred bamboo 'Brightlight' Nandina domestica 'Brightlight'. In flower almost all year round.
8.- rosemary Rosmarinus officinalis 'Pointe du Raz'
9.- Skimmia Japonica 'Rubella' (buds)
10.- lesser calamint Calamintha nepeta (only 2 flowers left)
11.- perennial candytuft Iberis sempervirens
12.- Sweet Pea Bush Polygala myrtifolia (the last flower of the season)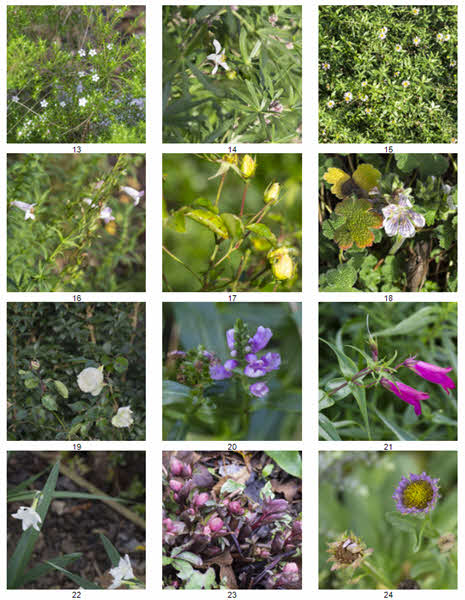 13.- Diosma hirsuta 'Pink Fountain'. A very early start this season.
14.- Mexican orange Choisya x dewitteana 'White Dazzler' (only one flower today!)
15.- Mexican fleabane Erigeron karvinskianus
16.- penstemon 'Apple blossom'
17.- rose flower carpet Yellow Sunshine Rosa 'Noason' 'Celina'
18.- Geranium renardii
19.- Rosa 'Madame Alfred Carrière'. Likes to flower at odd times throughout the year!
20.- obedient plant Physostegia virginiana 'Bouquet rose'
21.- penstemon 'Garnet'
22.- Narcissus Tazetta 'Paperwhite Ziva'
23.- hellebore 'Pink Frost' (buds)
24.- seaside fleabane Erigeron glaucus.One of the last flowers of the season